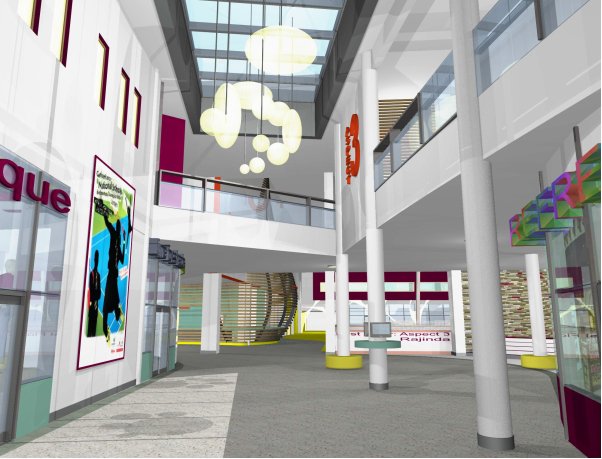 Encasement reaches high with Center Parcs Woburn
Center Parcs' recently opened Woburn Forest Holiday Village in Bedfordshire is using 'Circa' plywood column casings from Encasement, which stand up to seven metres high and conceal structural steelwork in the main 'Plaza' entrance and foyer area.
Along with the Village Square, which houses the extensive swimming pool, sports, leisure and restaurant services, the Plaza is the second of the two main centres at Woburn Forest, which includes a 75 bedroom hotel, spa and a range of additional sports and leisure facilities.
The Plaza's open interior space uses structural columns to support the roof, as well as a 'mezzanine style' floor above the main reception area, which the Encasement decorative column casings are designed to conceal while matching with the interior colour scheme.
Manufactured from 12mm thick pre-formed plywood and finished with a bright white Formica® laminate, each of the 600mm diameter casings are highly durable and were manufactured and installed by Encasement to meet the precise architectural specifications.
Encasement's Managing director, Martin Taylor, commented: "The quality of the construction and finish at Center Parcs is matched by the quality of the facilities and we're delighted to have played our part in this excellent project. We have a tremendous amount of experience in manufacturing and installing tall column casings on a diverse range of projects including some that reached over 18 metres."