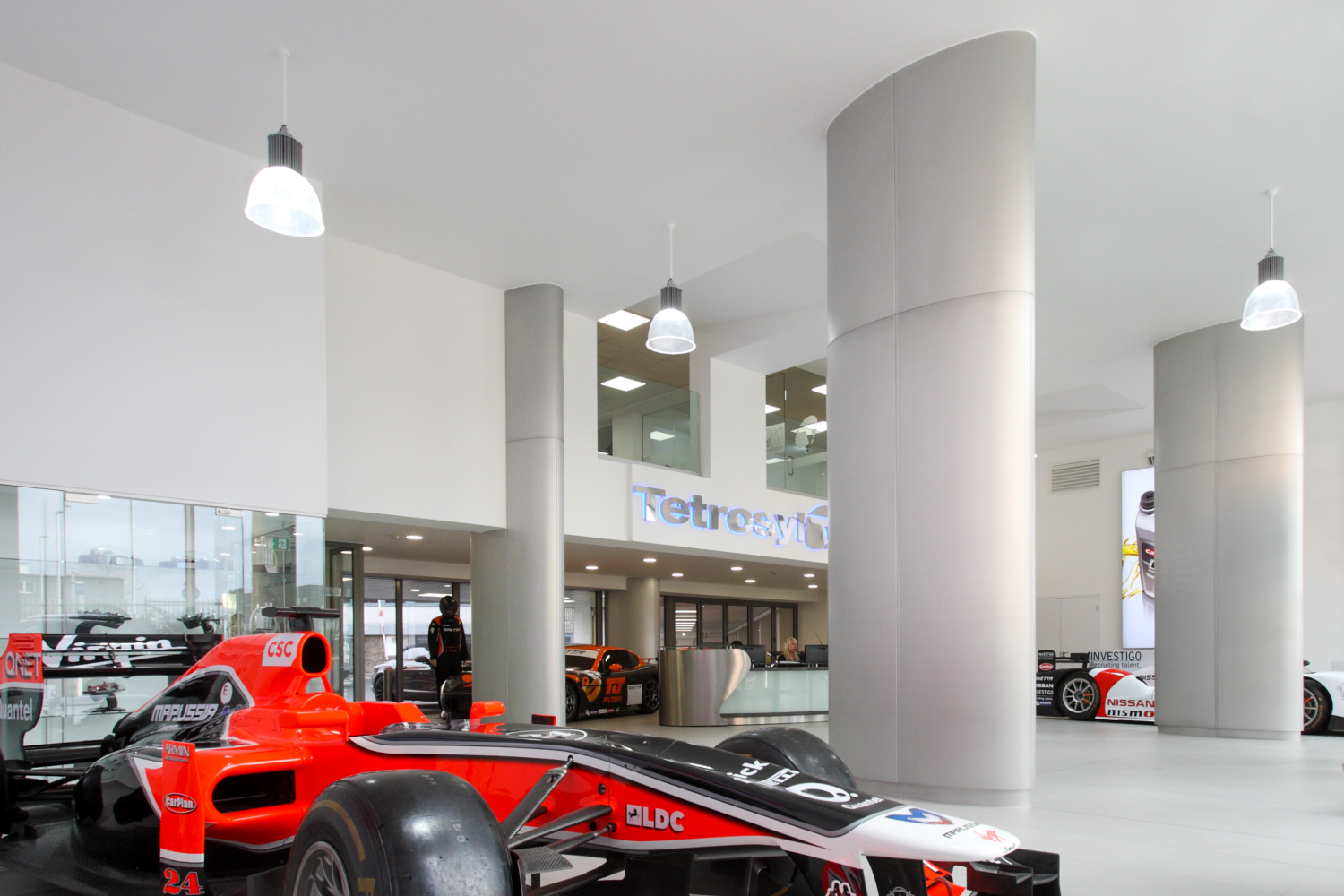 Versatile and stylish column casings from Encasement
The versatility and choice available within our column casings range has been driven by the demands of architects and specifiers seeking to create a stylish finish to building interiors and exteriors.
A key element in the design freedom provided by our range is the choice of materials available to meet different specifications and applications. From Circa and Quadra pre-formed plywood casings, through to Polyma GRP and Gypra GRG, as well as our Forma metal range, each allows an array of specification options to be accommodated, including shapes, sizes and finishes.
Used extensively in a range of sectors including transport, health, education, retail, hotel and leisure, as well as commercial refurbishment and building re-purposing projects, our range also offers an exceptional choice of standard and bespoke manufactured options.
Projects such as Tetrosyl's Rochdale offices; Cardiff Premier Inn, Porsche West London and Farnborough Sixth Form College, have all taken advantage of the design versatility, material options, choice of finishes and our bespoke manufacturing capabilities to meet specific requirements of each project.
In addition to these, our column casings have been installed on countless other projects throughout the UK to provide aesthetic and practical solutions for concealing structural columns and steelwork, while also helping create stylish decorative interiors and exteriors.
Alongside our wide range of products, we also offer a supply and install service, enabling us to maintain complete control over the project and provide expert installation solutions for any column casing project.
Whatever your casing requirements – We've got them covered.